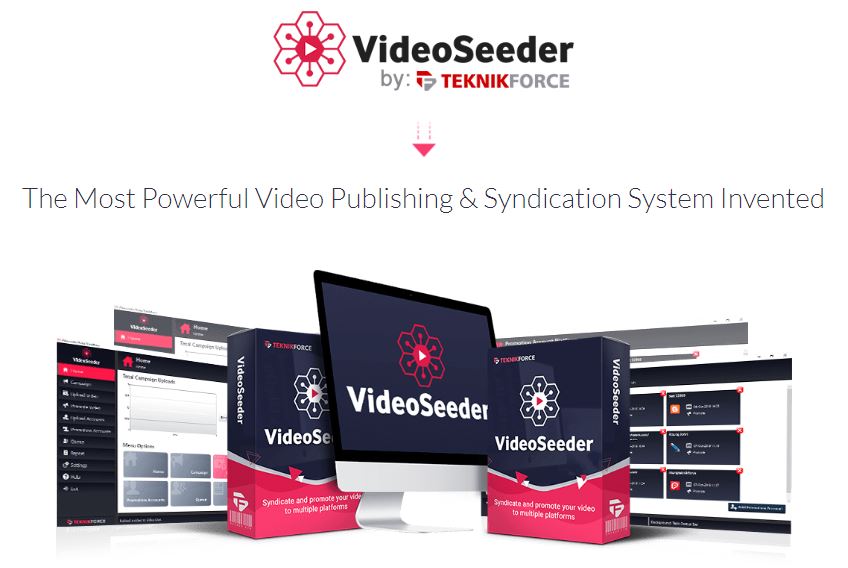 The perfect solution to your video syndication needs!!
Today, the World Wide Web is reshaping and redefining our lives in a most profound manner. To say that ours is the era of viral videos wouldn't be an exaggeration. One viral video is enough to take a newbie you-tuber to a million subscribers, or it can bring down a celebrity to rock-bottom in a matter of hours, not days or weeks. Yes, the video has assumed the role of the most powerful medium for sharing opinions and happenings. To reach wider audiences, videos are shared across multiple video sharing and social media websites in a process called syndication. But this process is not as simple as it sounds. Video distribution needs to be seamless and effective to cater to the ever-evolving criteria of search engines as top rankings and generating organic traffic can be a tricky affair.
While making great videos is a skill, generating organic traffic for your videos posted online and making them viral is an art. And Videoseeder™ is the Picasso of this art. For those indulging in the genre of social media interaction that relates to making videos for YouTube, Facebook, personal blogs, or any other mainstream video sharing or social media website, Videoseeder™ has the answer to all their video syndication needs. It is the most robust video syndication software that syndicates to video sites AND publishes to social websites and blogs. It will seamlessly increase the organic views and direct the viral traffic to your videos.
In this virtual unboxing of this exceptional video syndication software, its unique features grab the limelight. Not only will the traffic for your videos be increased immensely, but also your Google rankings will show an exceptional improvement. A powerful yet simplistic design with a unique cue system makes everything easy to handle and caters to all ages from 8 to 80. Safety and Security remain the fundamental concern in today's virtual world, and Videoseeder™ ensures this by using multiple IPs for video syndication purposes. Moreover, it syndicates videos to all popular video platforms and promotes uploaded videos to 17 different sharing sites. It is 100% automated with auto-uploading and auto-promotion functionality, which in turn makes the process easy and straightforward for you, just click and enjoy the most powerful syndication software on the planet.
Videoseeder™ is available in different packages to suit your most diverse needs. Videoseeder Pro, Videoseeder Agency, Channel Authority Builder, and Playtraffic Pro are the packages that promise exceptional service, tailored to meet your professional needs.
In summary, we thought it would be helpful to provide a recap of what benefits can be obtained by using this online video syndication software. Apart from enjoying its unique features, the added benefit of witnessing more traffic as compared to any other syndication platform while ensuring the protection of your content from spammers. To maintain your individuality from the spammers, multiple IPs and servers are used to create a clear distinction from those involved in spamming. All in all, Videoseeder™ is a one-stop solution for all your video syndication needs through a powerful and innovative video syndication platform.
Click the button below to find out more!